10% off to who place an order in our online deli using your unique code.
20% off to you when we have received two orders with your unique code.
How does it work?
Place your order
You receive a confirmation email with your unique code
Give your code to as many people as you like
Tell these people to insert your code as a coupon on the checkout page
When we have received 2 orders with your unique code you get a coupon with 20% discount towards your next order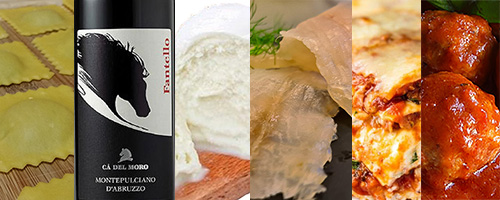 Who places an order with your unique code receives 10% off their order straight away at checkout (£25 minimum order) and with their confirmation email they will receive too a unique code to give away, so that they may get 20% discount (£25 minimum order) if two people use their unique code.
Lets make it a… word-of-mouth
Terms & conditions
You can receive a maximum of two (2) "20% discounts". This means that your unique code will be accepted for 4 orders. After the fourth order, your unique code will automatically expire.
All unique codes issued expire Sunday 20 December 2020.
All "20% Discount" coupons issued will be valid until Sunday 28 February 2021.

Bear in mind that
500 restaurant together with all its services, shop (deli) included, will be closed for holidays from Thursday 24 December 2020 until Wednesday 13 January 2021.